START YOUR DAY WITH TBN UK is a daily programme broadcasting at 7am. I was asked to create a logo and motion graphics for the programmes. They needed to be 10 seconds in duration, with a "joyful, uplifting, positive" tone, and "citrus" colour palette.
I began by thinking about telling the story of a morning routine that would conclude at the beginning of the programme: Sunrise - Alarm - Shower - Coffee - Breakfast - Television.
My first thought was to create the graphics entirely in flat design illustration to enable each scene to flow into the next. I then developed a bright and cheerful colour palette that would stylise each scene.
Software: After Effects, Illustrator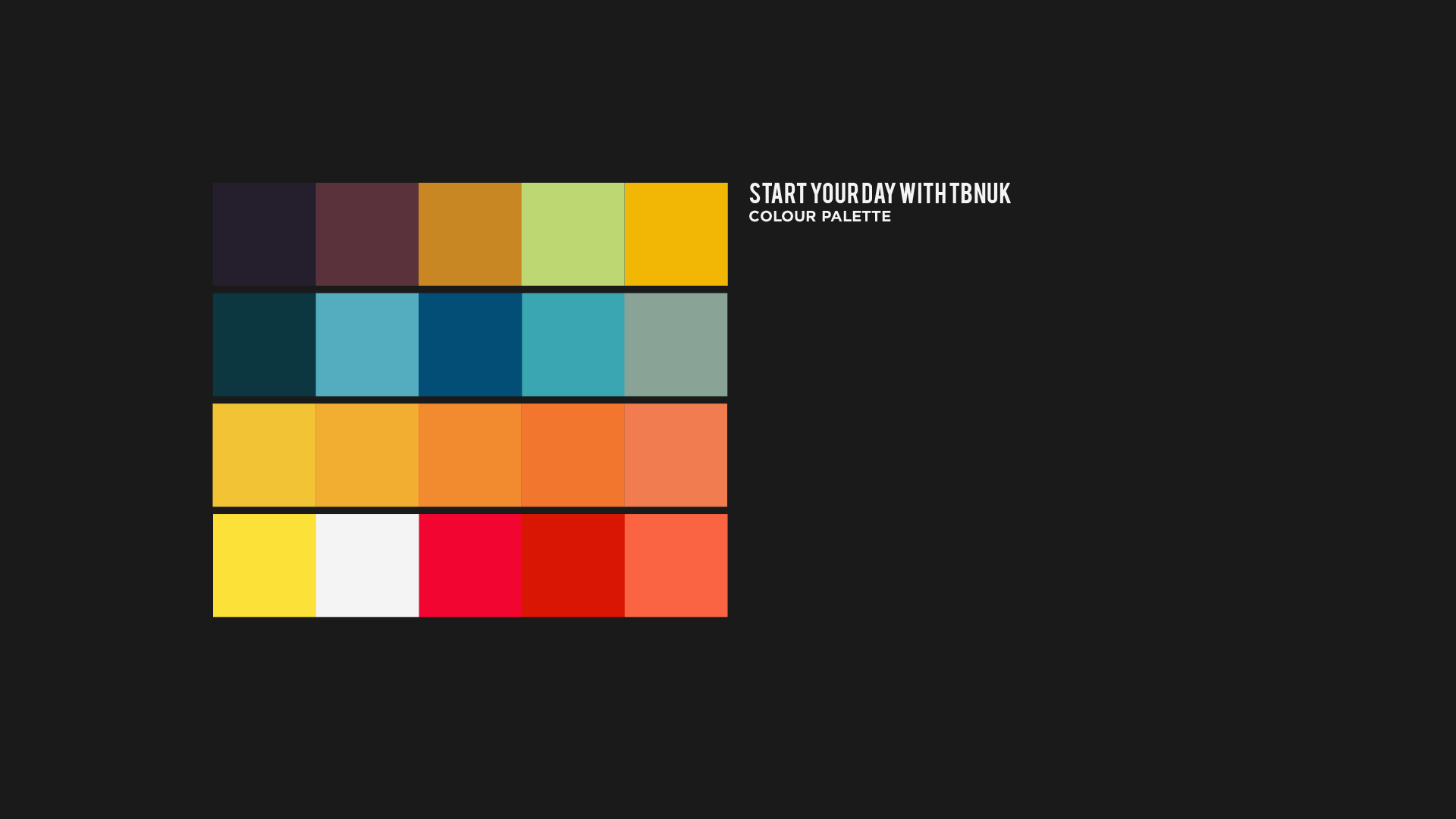 The START YOUR DAY logo incorporated the programme titles colour palette, with the brightest colours drawing the viewers eye to 'START YOUR DAY'. The sun element peering out from behind the text was incorporated to emphasis the beginning of a new day.
The following images are a sections from the titles.